Introducing
Arkansauce
On April 21, Arkansauce will independently release their fifth album, OK to Wonder. The melodies of the Ozark Mountains' rolling hills and raging rivers can be heard in this progressive string quartet's distinct blend of newgrass. The 11-track album is filled with songs of revelry, wonder, insight, and whimsy—inspired not only from their home state of Arkansas, but also throughout their travels.
Arkansauce is Tom Andersen on bass, Zac Archuleta on guitar, Ethan Bush on mandolin, and Adams Collins on banjo. Their music features improvisational string leads matched with complex melodies, intriguing rhythms, and deep thumping bass grooves. Each member sings lead and harmony parts as well as contributes to the lyrics, which offer authentic, intelligent songwriting with hard-hitting hooks.
"We are a band that spends most of our time in the back of a van hurtling toward long nights, good times, and a destiny unknown," says Ethan. "Our inspiration is gathered by events unfolding in our own adventures in real time. These days, the desire to create, inspire, and redefine within our scene seems to be the main driving force behind our music."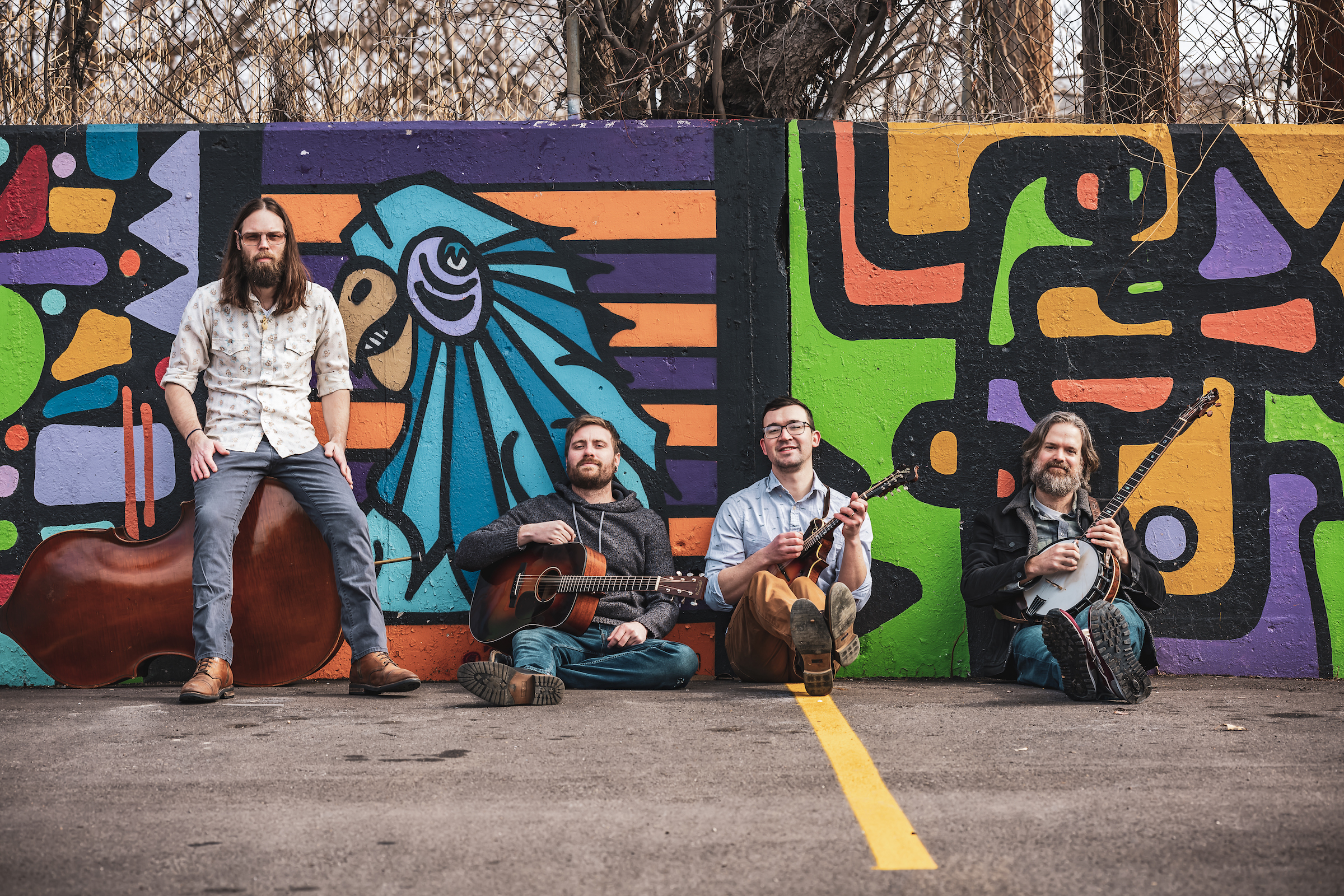 The band kicks off OK to Wonder with the upbeat, rowdy "Up on the Shelf." The first of four instrumentals, "Big City Chicken" harnesses the creative insights gathered during the first few weeks of pandemic quarantine, setting a pulsing, contemplative feel until it reaches a breaking point mid-song and everything turns around into a delightful trip as they celebrate getting back on tour. "First Night of the Tour" recalls the "rules of the road," a fun reminder that "Everybody knows that you don't unload the very first night of the tour."
Other songs include an ambitious and stimulating "Coldiron," the Hartford-esque "How Time Flies," and the hard drivin' "My Home in Arkansas." "I'll Be Yours" gives encouragement to the underdogs of the world while the empathetic and anthemic "Early Bird" shines and welcomes you to join in.
"Bim Batta," with its 80s electro/hip-hop flair, is the first of three instrumentals on the album composed by Adams who says, "At some point, I became obsessively interested in how a four-piece bluegrass group might emulate various styles of drum grooves and rhythms." 'The Funky Gorilla' leans into Stanton Moore's New Orleans funk approach. "Air Bender" completes the album with its undulating banjo transporting the listener on a magical country western jaunt.
Copyright © 2023 Arkansauce, LLC.All Rights Reserved.
Website by Kevin Mulcrone